Modules
Main view of program contains navigation panel divided into Modules. Each of modules is separate part that make program navigation easy.
The following modules are available:
Sale module: Issue invoices, create Quotations, Proforma, Credit Invoice and Receipt.
Purchase module. Create Purchase Invoices.
Customers module. Customers and Suppliers management.
Products module. Products and Services management.
Categories. Create categories for products, services, customers and expenses.
Expense module. Add and track your expenses.
Reports. Provides sale and purchases reports.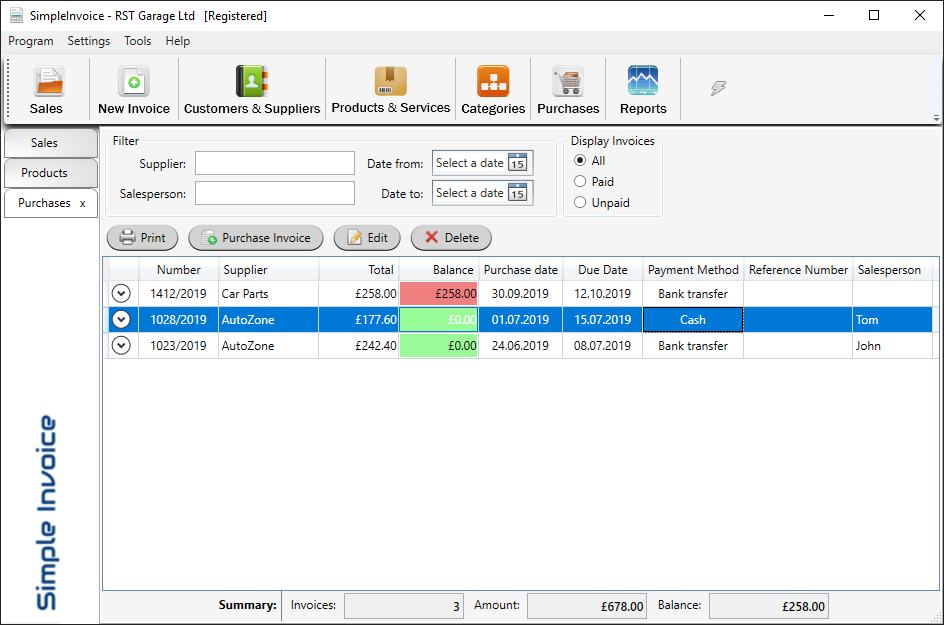 Main menu
Main menu of program contains following sections:
Program
Settings

Configuration. Everything you need to configure your business in program.

Tools

Backup. Configure backup and perform restore.
Import Products. Provides easy feature to import products (services) to program. Also export products from program.
Import Customers. Provides easy feature to import customers to program. Alos export customers from program.