Purchase module
The Purchase module provides an easy way for businesses to order and purchase products for sale. The Purchase module enables you to start your inventory management process. From this module, you have the ability to:
create purchase invoices
dynamically update inventory levels from purchase invoice
record the cost of product
track accounts payable
purchase reports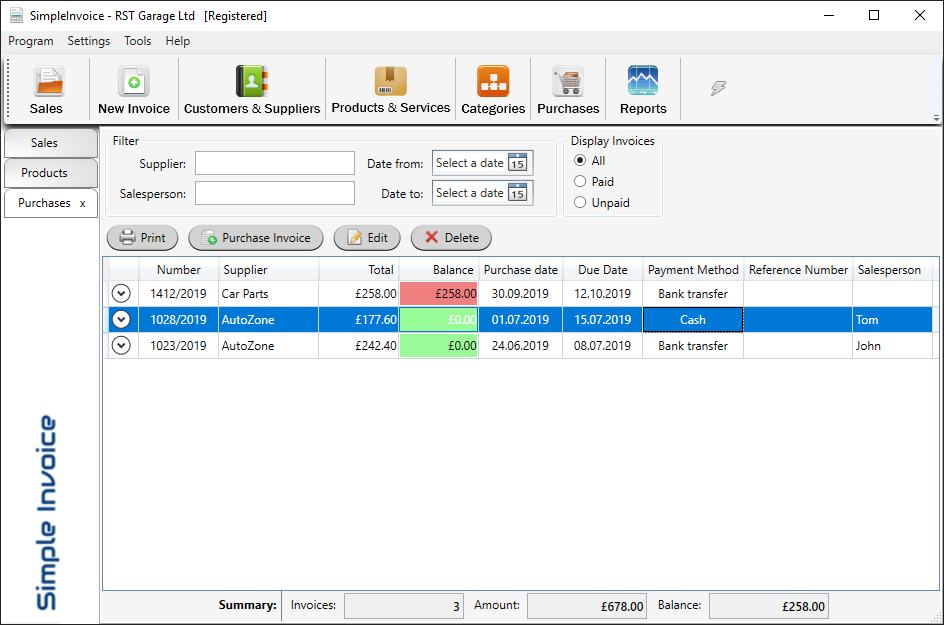 Purchase module and stock control
If your use
Stock Control
feature, your inventory levels will be dynamically updated from purchase invoices. You can also set how cost of products will be updated from purchase invoice. Read "Costing Info" topic in
Inventory
section.