Discounts and custom fees
In this section you can configure discounts and custom fees applied to invoice. Default are available three items:
Discount
Shipment
Stapm Duty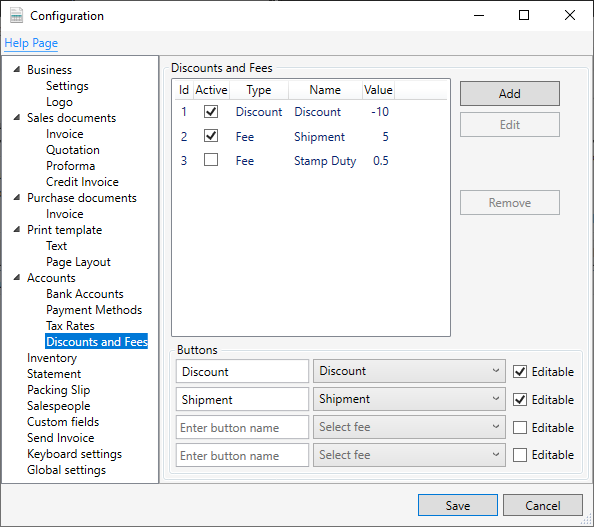 There are two types of item:
Discount or Fee can be applied to invoice as:
fixed amount
percentage of the subtotal
percentage of the total
You can also specify placement on invoice:
in items table
in subtotal
after total
Fee or discount can be applied to invoice manually or automatically. In manuall mode you have to assign fee to button which will be available when you edit invoice. There are four buttons to customize. You can set button name, assign particular fee and set button as editable. Button set as editable allows select different fee when you edit invoice.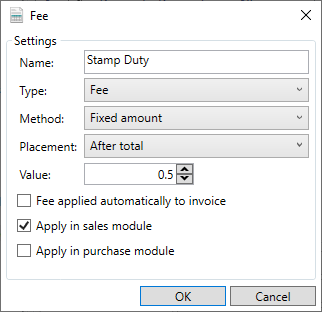 Use Fee applied automatically to invoice option if you want add fee whenever you issue new invoice. In this mode fee is applied in background. Is invisible as item but it's amount is included to total due.