Send Invoice
You can send invoice to your customer via email from Simple Invoice Software. Send Invoice feature helps you save time during create emails by open your default email client, attach the PDF file and provide a default subject and message. Email field in your customer details must be filled with correct email address. Feature works great with Microsoft Outlook and also with each eamil client which recognize EML files.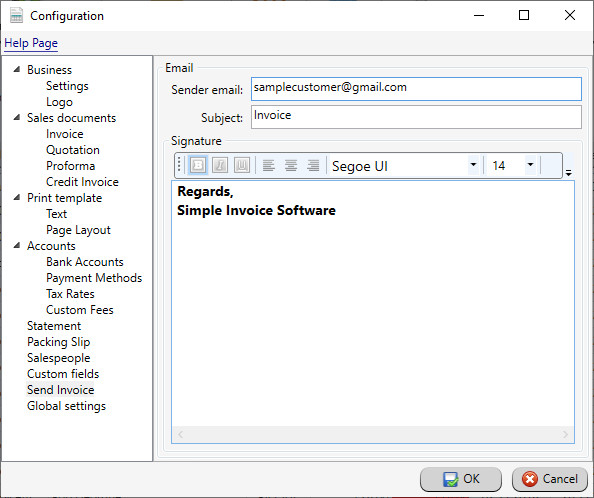 Send invoice feature is available from print dialog.
Windows 10 mail client
Unfortunatelly, Windows 10 mail client does not work with this feature properly because does not recognize email as outgoing message. You can only see message preview without possibility to send it. Maybe Microsoft change it in the future.