Global settings
In this place you can change language used in program.
Language for the user interface affect globally on entire program.
Default Language on documents affects only on text displayed on documents and only on current company. You can set up several companies and each company can have different language and settings adjusted to specific country.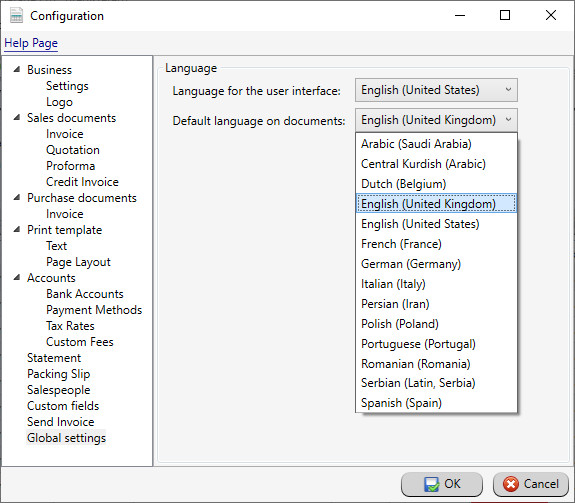 Currently Simple Invoice supports the following languages:
Arabic (Saudi Arabia)
Central Kurdish (Arabic)
Dutch (Belgium)
English
French
German
Italian
Persian
Polish
Portuguese
Romanian
Serbian
Spanish