Packing Slip
Packing Slip is an important document to be sent along with a shipment order. This document contains information about the contents of such shipment. The information is in relation to the shipment quantity, rates and product description.
Packing Slip is available from print dialog.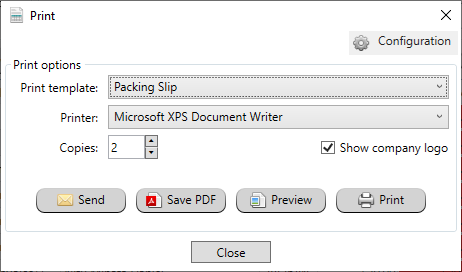 In configuration you can customize text and write message which will shown on packing slip.